Marywood cabins are available to retreatants. Guests must be 18 years or older and staying for multiple days. Our four all-season cabins are fully furnished and include fireplaces, WiFi, cozy living rooms and scenic views of Trout Lake. The largest cabin can accommodate up to eight people. You will be responsible for your own food preparation while staying here. Call 715-385-3750 to inquire about availability.
Marywood Buildings and Grounds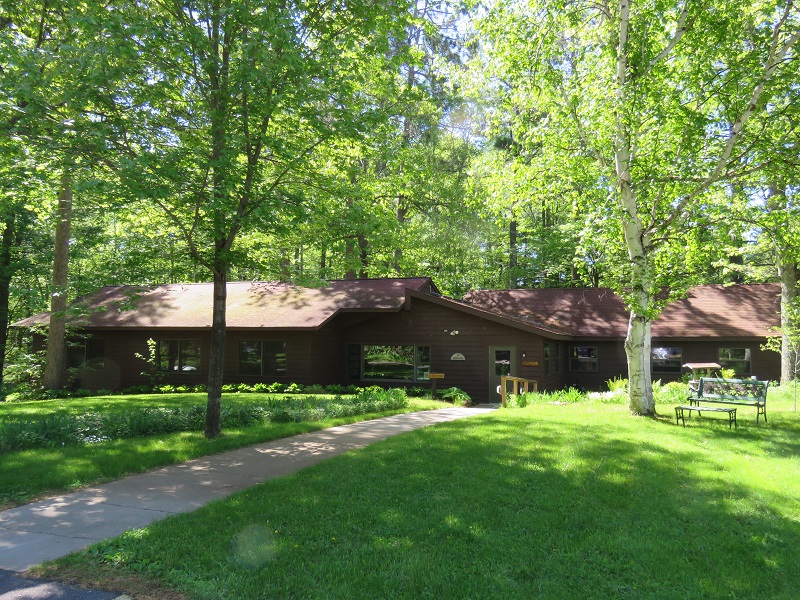 The Emmaus Center is the heart of Marywood and includes our staff offices, sacred chapel, lending library, and gift shop. The center is open from 8am to 4pm, Monday through Friday.
Most on-site programs are held in the large meeting room within the Emmaus Center.
Retreatants are invited to borrow reading materials from our large selection of spiritual books. We also have CD's and videos are also available.  
You will find books, journals, rosaries, crosses, greeting cards and more in our giftshop.
Retreatants and program attendees are invited to join us at 11:45 for daily prayer in our chapel. The chapel is open for private prayer during regular center hours.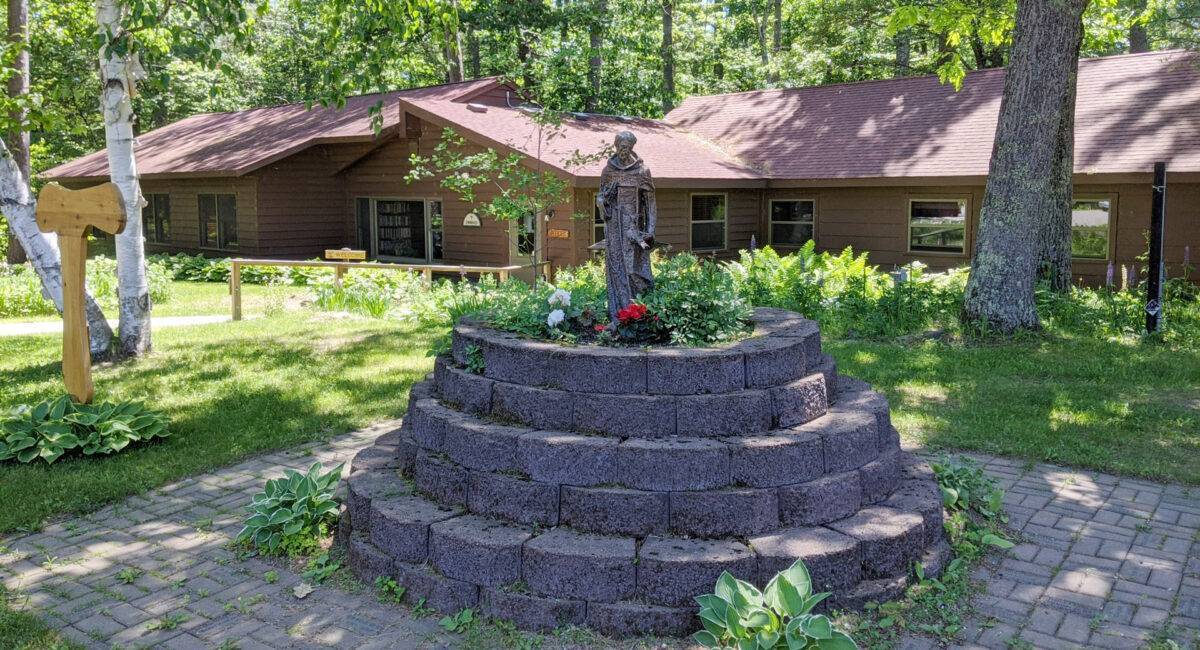 Located directly outside of the Emmaus Center, Marywood's St. Francis Garden greets all visitors to our sacred grounds. A statue of Francis with dove in hand, brought from Italy lives in the center of the garden. The St. Francis Garden was created in 2003 as a tribute to all creation. 
The generosity of Marywood benefactors assisted in the construction and development of the St. Francis Garden. The maintenance of Marywood buildings and furnishings is supported by donations. We are grateful for this ongoing support.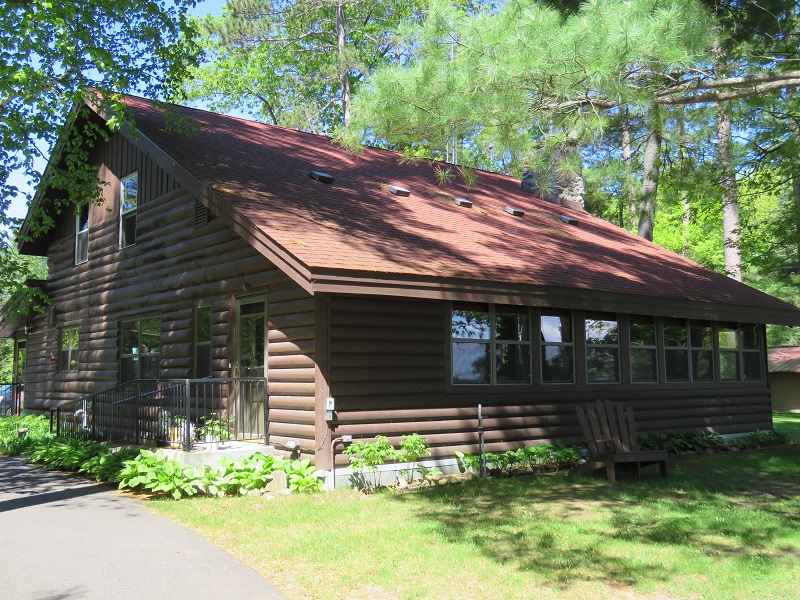 The Lodge is a large, open building where our on-site Franciscan Sisters of Perpetual Adoration hosts reside. They are available to assist retreatants when the Emmaus Center is closed.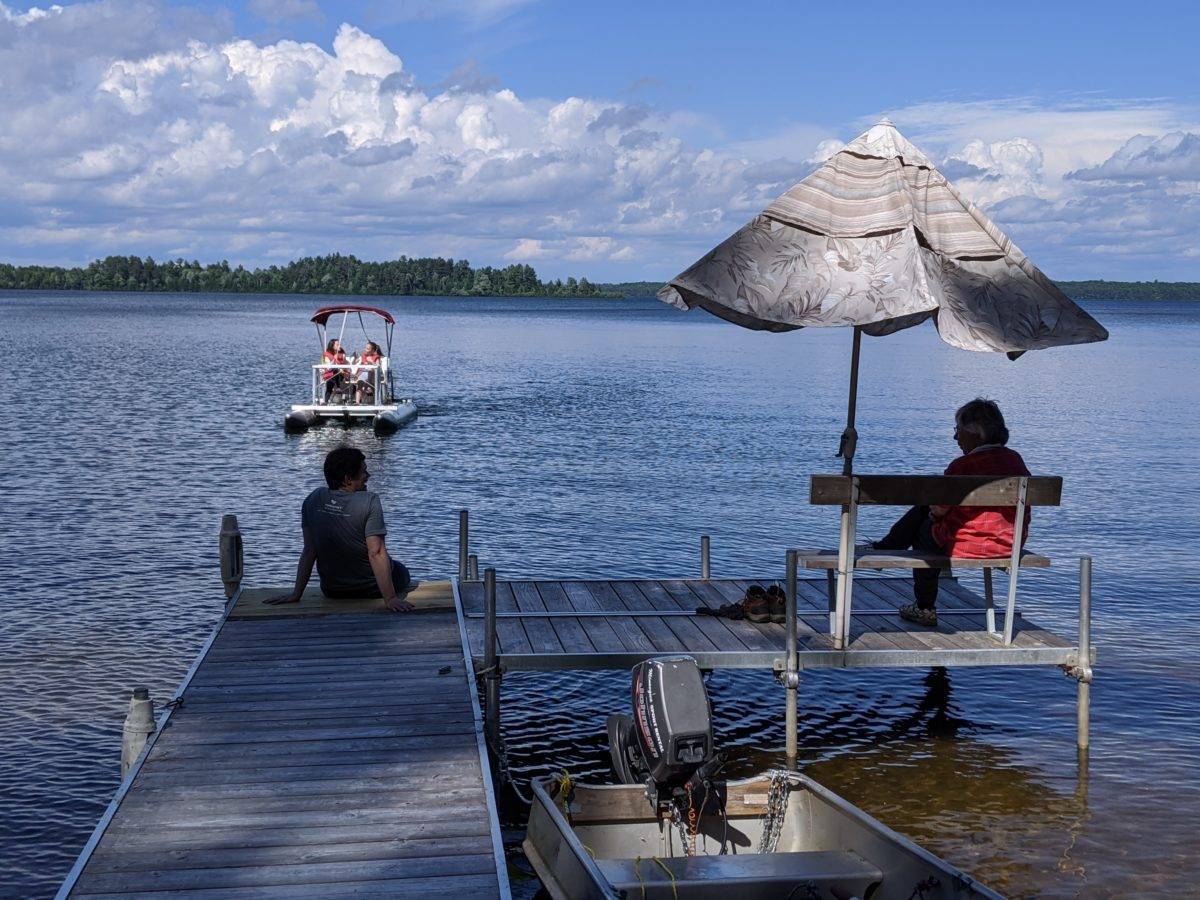 In the summer, you may enjoy fishing, swimming from our dock or reading and praying in our outdoor screen house, the sacredness of the fire ring, and nourishment shared around picnic tables. Bikes, kayaks, a canoe, a rowboat, an aqua cycle and personal floatation devices are available.
During winter months, retreatants often enjoy snowshoeing and skiing on Trout Lake. Be sure to bring these things as well as warm, weather-appropriate clothing in the winter months so you can enjoy the beauty and tranquility of the season.