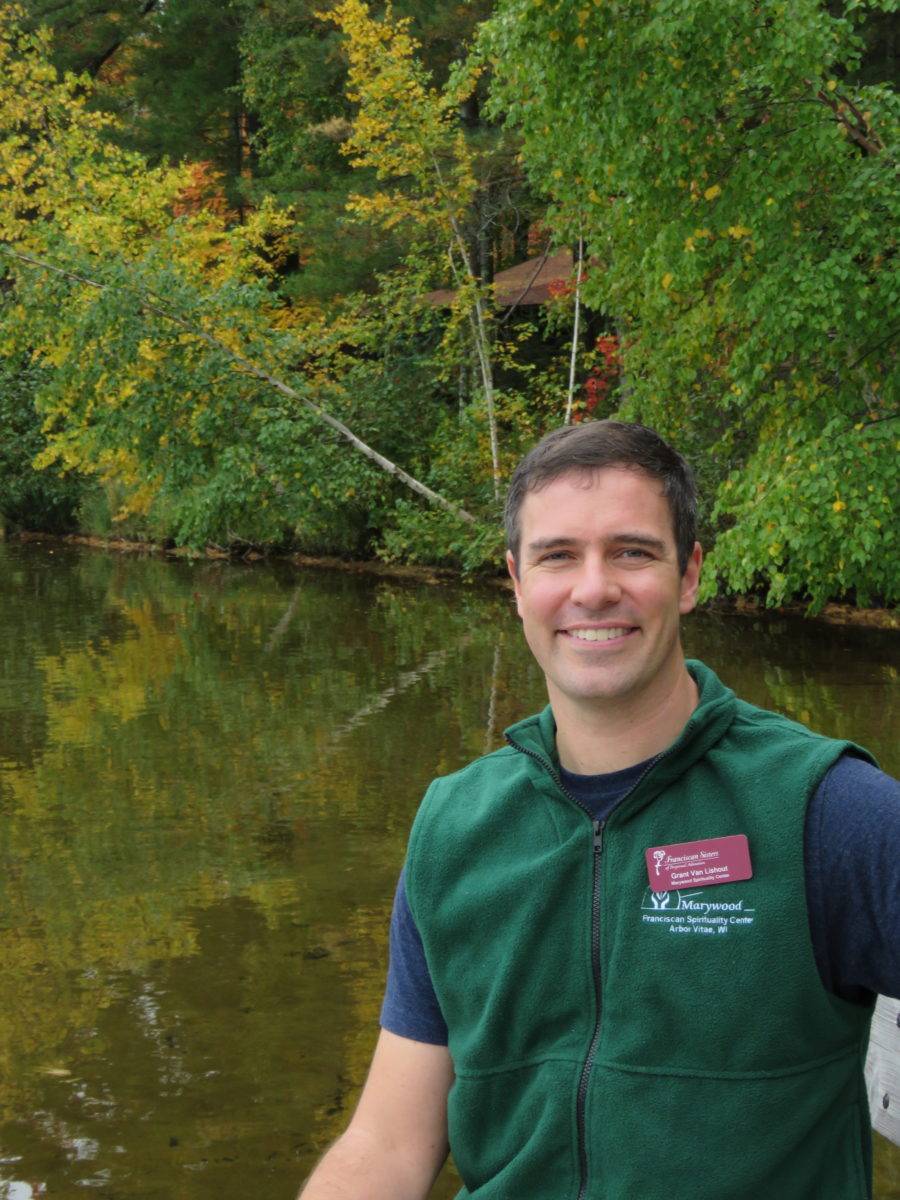 Grant received his spiritual direction certification through the Franciscan Spirituality Center, La Crosse, WI.
Focus areas include programs, retreats, prayer, meditation, relationships, self-care, worship, and Ecumenism.
Pastor Grant joined the Marywood staff in July of 2019. He seeks to walk alongside others in their faith by listening and encouraging in order to help nurture relationships as well as care of one's self spiritually, physically, emotionally, and financially. Grant is a family man who loves to spend time with his wife, Sherry, and two daughters, Lily and Hope. As a Marywood staff member, Grant is especially interested in broadening Marywood's Ecumenical partnerships, providing retreat spirituality to his Lutheran colleagues and companioning men and married couples as they explore their spiritual journeys.   
Grant is also an Affiliate with the Franciscan Sisters of Perpetual Adoration. On the weekends, he helps fill the pulpit for local congregations. 
Grant looks forward to meeting you!